Who we are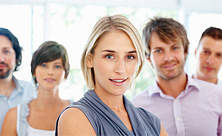 Headquartered in Denver, Colorado, we were founded to provide a superior, well rounded approach to commerce. We pride ourselves in fostering long term relationships through business, and being a solid member of the community.
We believe that through providing superior products and services, we're able to foster a community driven strength not present elsewhere. Its through our human interaction, commitment, follow-up, and rock solid perseverance that we generate successful partnerships it business.
Allow us to aid you in your endeavors and we promise to stride for your successful business. Our commitment to you, is to provide excellence of service and product at a fair and reasonable price.
Our history
2011 -
Initial development of Hot Robot Studios. Focusing on entertainment based products targeting mobile, tablet, web, desktop and gaming platforms. Hot Robot Studios will produce game and e-book based entertainment products. Launch is scheduled for the second quarter of 2023.
2009 -
Development of the channel server provided a true product concentric approach to commerce. Driven by the success of our targeted consumer base, we began focused marketing toward specific consumer groups. Driven by sales, our solutions have expanded to include fulfillment, customer service, and direct mail advertising services.
2008 -
Formation of WaveCentric Softworks. Driven by the need for more robust solutions, we strengthened our software development methodologies and expanded into the large corporate world of software design. Armed with new ideas and methods, we began offering free products that generated a targeted consumer base. WaveCentric later consumed First Link which it still operates today.
2006 -
Development of the ECHO server significantly increased customer communications and improved customer retention rates. The ECHO server provides management capabilities while orchestrating electronic advertising campaigns.
2001 -
Determined to meet a changing marketplace, we began offering community based content and merchant services. Our content was focused around the entertainment industry which provided a basis for building strong community relationships. At the same time we established a strong targeted advertising platform emphasizing community based products. Leveraging our banking relationships, we began offering merchant services at this time.
1996 -
Launch of First Link, a regional Internet Service Provider (ISP) located in Denver, Colorado. Offerings included hosting, co-location, and connectivity services. The core of our services emphasized web design and e-commerce. We focused on customer service and developed long standing relationships, many of which still exist today.